---
You can take picture using the phones camera in real-time and you can take real-time screen shots of the phone. Our Mobile Spy Software is a very lightweight app. It is very lightweight on the phones resources and battery. We only included essential features that are needed for monitoring.
Unlike other vendors that add sms blocking, call blocking, ect. Note useless features will consume the phones resources and render the app useless. Remote PC monitoring includes remote install in the following formats. You can view the remote PC usage in real-time or from our dashboard. You can control the remote PC mouse in real-time. You can view remote PC webcam. Or, enable the webcam to take cam shots when motion is detected and upload cam shots to our servers. PS refer to features below. No firewall configuration is needed to access the remote PC.
This function will on demand enable you to turn the phones mic and allow you to listen to phones surrounding and conversations. App comes bundled with remote install Wizard. When the user clicks on the file it would install Win-Spy Remote. If a picture is included then the user would see the picture. If no picture is included when user clicks on the file it would appear as nothing has happened. The app allows 5 methods for remote deployment inject module, exe, jpg, pdf, ecr.
Michael Rosman.
cell phone spy for iphone 6s free apk.
app to spy on boyfriends text messages.
how can i spy on i phone app.
With Remote monitoring, you can remotely control any computer as if you were sitting right in front of it. This feature will work even if remote PC behind a firewall or router.
WhatsApp hack: have I been affected and what should I do? | Technology | The Guardian.
World's Most Powerful & Non-intrusive Mobile Spy App.
iKeymonitor?
Mobile spy software for windows phone.
line app spying;
Available on.
Mobile Tracker Free | Cell Phone Tracker App | Monitoring App for Android Smartphone?
This Feature will also allow you to watch what someone is doing on their PC in Real-time. This is especially useful for monitoring Employees. This will allow users to monitor what is going on in their home or office while they are away using the internet. When motion is detected the remote app will automatically turn on your web cam and start taking screen shots of the surroundings. Website Visited — domain level info of website visited.
To include username and amount to time spent. Our Mobile Spy App includes all the features above.
Mobile spy app for windows phone
Our Mobile Spy app will capture and store the data. Win Mobile Spy is a very lightweight app. You can view the remote PC usage in realtime or from our dashboard. It depends on whether the user applies such software after entering into a contract or receiving permission from the target phone owner or spies anonymously. The purposes predetermine if the activity is moral ethical or not.
Thousands of cell phone spying devices are available on the market. Do not hurry to invest your money! Choose the best paid or free spy software based on the list of 10 top-selling surveillance apps from gifted third-party developers. We have prepared the list based on several features. A company, which has no real location or hides one, looks suspicious no matter which type of industry it belongs. It will be easier to contact the support or come to have a face-to-face conversation if something goes wrong after the app installation.
Nokia 225 Apps Download Free
Does the company post new content regularly? What about the FAQ section? A good, reliable developer will answer the questions ASAP, take care of the informative content, provide objective data, and initiate discussions with the users. Look at the list of guarantees. Try calling the company to discover whether the contacts are real. Before moving on to the list of top 10 tools to spy on a cell phone without installing software on the target phone, remember a few more aspects. Also, mind that jailbreaking is not a good practice.
It is time to observe the list! We have mentioned a couple of distinct features of each app to let a parent select a free spy on a cell phone without installing software for hours. Comprehensive reviews from professionals here at CellSpyApps. A few words about preventing a person form spying. Take these simple steps to ensure the safety of the personal mobile device:. People often ask about the best cell phone spyware app for personal use.
The signs vary and some are hard to spot. Go to Settings. We will be there for you! Today mobile apps and high demand, and mobile apps developer are in short working with free mobile app development software to provide easy-to-use apps and helping their users to have rich and engaging apps that can be available on any mobile phone. Logs all contacts and notes that are saved on the mobile phone. James Charles: I must say this is a useful free calling app. You can even access the logs from a remote location by logging into the site from any Internet web browser.
This lookup provides essential information that enables you to make a smarter choice. You can determine which program suits your needs best! Your information will be handled as detailed in our Privacy Policy. You can unsubscribe at any time.
Mobile spy software for windows phone Basic Trial Version Usage: Mobile Spy is for monitoring your underage child or employee with proper consent. Interact with a working example of the online control panel to get a feel for how easy it. Jun 23, While a Windows phone might not have the same reach that Android or iOS First, make sure that you're using a compatible OS. You'll be provided with a URL where you can download the cell phone monitoring software.
Learn more Try the Best Spy App. Visit site Read review. Read Review. Visit Site Read review. Highster Mobile cheapest cell phone spy app Easy installation No jailbreaking or rooting needed Works on all devices 8. FlexiSpy flexible spy app, compatible with any cell phone High compatibility Exclusive features 8. Auto Forward Wide variety of remote control functions 6.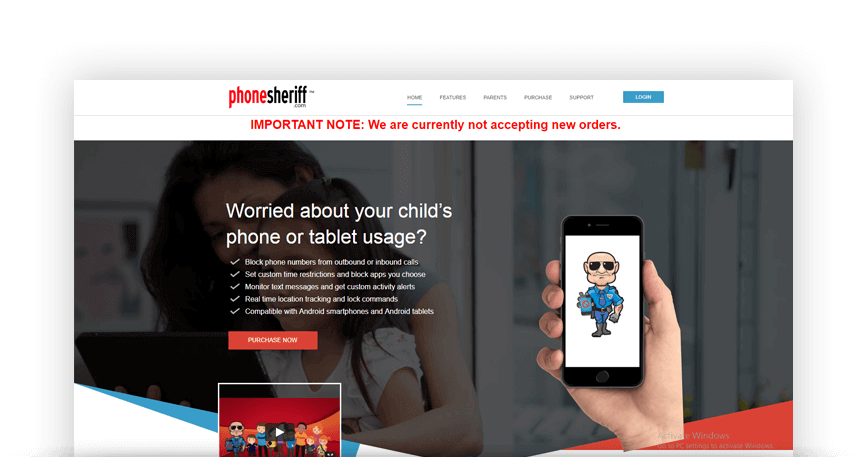 TeenSafe best parental spy app Variety of options to control your children Low budget control app for kids No iPhone jailbreak required 6. Show More.
Why are cell phone spy apps popular? Spouses use them to track cheating partners; Parents monitor their children using this program; Employers track Android devices owned by employees. The main goal of doing this is to prevent frauds. Things to consider before buying a cell phone spy app Some phone owners believe spying on another cell phone is unethical, immoral, and illegal. The only way to find her was by tracking the SMS with your software.
The police were able to catch her with the messages. We would not have caught her as fast as we did without Mobile Spy. I am trying to prevent pornography from getting to my child's phone. Thank you very much and you can count on my support and references on your other products, which by the way, are more stable and generally work better than those of your competitors.
When you're ready to start monitoring your child or employee's smartphone or tablet, you will be relieved to know that Mobile Spy is very easy to set up.
Tracking Features
Being the first ever software to monitor iPhone, iPad and Android devices, Mobile Spy sets the global standard. What makes us stand above is the online technical support, the LIVE Control Panel and the years of research and improvement of the cell phone monitoring app itself. Mobile Spy has gained major media attention from dozens of television stations, magazines and websites all over the world. Keep reading for the main reasons why you should choose Mobile Spy. By adding this option you can view the phone's screen and current location LIVE on a map.
Only Mobile Spy offers these features! Many software companies suddenly lose interest in helping you after your purchase. That's not us.